Autumn Computer Fair and BCS Hertfordshire AGM 2023
23 September 2023
If you missed out on today's Autumn Computing Fair, then you missed out on a great day, lots of activities and of course, free pizza!
Your committee was re-elected this year under the second year of leadership by Chair Paul Moggridge. The document pack for the AGM can now be downloaded from the AGM Proceeds page – and look out for the minutes of this years meeting after the 2024 AGM!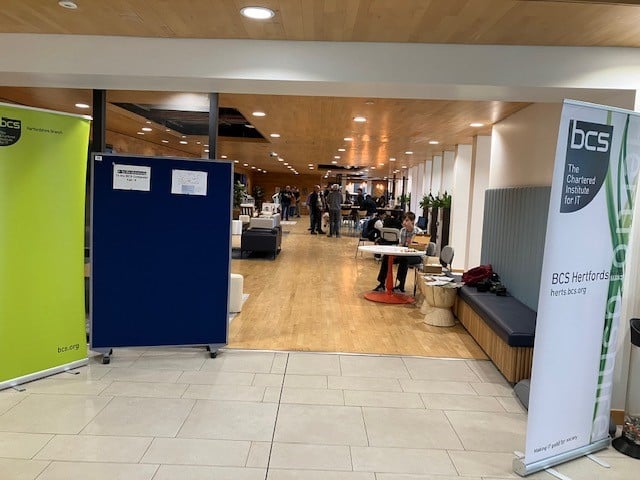 Stay tuned to the BCS Herts website for more events in the new 2023 – 2024 programme season!
Our thanks to Ron for the images.
Last updated 23rd September, 2023 at 5:26pm